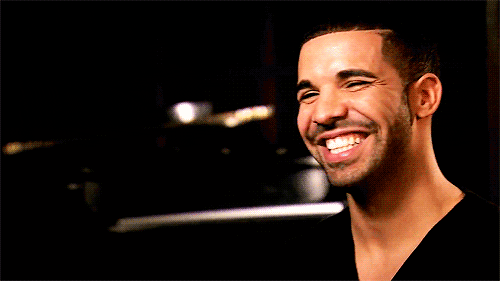 My friends, 2015 is the year of Drake — my favorite millennial in the history of millennials. (Though if you really know me, you are well aware that every year since 2003 has been "The Year of Drake.")
Drake kicked off 2015 by releasing a surprise album that was unlike anything we'd heard from him before. It was a welcome treat that invoked a flurry of emotions (as always) – and on the eve of Valentine's Day, to boot. This summer, we saw his character put to the test after a young sir named Meek Mill attempted to besmirch his name on Twitter. The upshot? Drake slayed the guy with a series of freestyle raps and a well-presented PowerPoint. Since this summer, not only has Drake released another album, but he's hit a milestone as the 4th artist to score 100 Billboard Hot 100 hits; he's received amazing reviews for his annual Toronto-based OVO fest; and he apparently began dating the greatest lady athlete of all time.
Basically, Drake does all of the things, and he does them well. But he's more than just a stunning half-black, half-Jewish-Canadian figure. Homeboy is a brand; and his messaging has remained incredibly consistent over the years. It just … works, and it's plays a lot into his celebrity.
We can all learn a little something from him, so in honor of this glorious specimen's 29th birthday tomorrow, I'd like to share some marketing tips that we as humans and brands can adopt from Drake.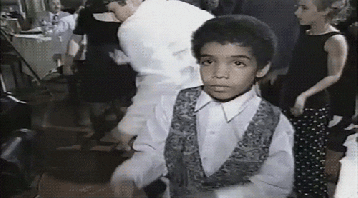 1. Embrace your quirks.
Rappers aren't supposed to have feelings. In fact, lots of people still think dudes aren't supposed to have feelings. Drake has many feelings, and he's blatantly unapologetic about it.
"I'm hearing all of the jokes, I know that they're trying to push me. I know that showing emotion don't ever mean I'm a [word that makes me cringe]."
He's well aware that people make fun of him for singing and crying about women who cheat on him after he gives them the world, and guess what? He embraces it, laughs at the jokes and sings + cries about it some more. When I last saw him in concert this past June, he straight up told the crowd that he had to get into "Soft Drake" mode for a moment and express some real feelings through his art form. Everyone ate this shit up.
Another example: His recent music video for "Hotline Bling" features him dancing around like a total dad … by himself — ya know, salsa dancing, spinning around, pantomiming. It's so weird and bad, but it's so representative of Drake, that's it's actually amazing. Everyone and their mother is talking about this video. In fact, none of his hits have ever made it to No. 1 on the Billboard Hot 100, and "Hotline Bling" currently stands at No. 2. I have a strong feeling that this silly (yet oddly serious) video will catapult this hit to the No. 1 spot over the next couple weeks.
One thing to note is that Drake is not over the top with all of this. He's not running around crying every day and dancing like a dad at every show, but when he has a good opportunity every so often to remind the haters that he's not ashamed to be himself, he takes it.
For brands: A company that's tapped into this in just the right way? Dressbarn. That's right, y'all. People have made fun of the retailer's name forever, so they recently launched this campaign literally telling consumers to get over it because, well, it's their name. People are super into it, and it's gained Dressbarn a lot of press. It's all very Drake-esque, if you ask me.
A caveat: Be smart about which quirks you choose to embrace. If people keep saying that your stores are known for attracting grossness, that's definitely not a quirk you want to embrace. That's not endearing; it's, well, gross.
2. Be transparent; be authentic.
Drake loves sharing personal stories with the world. Sometimes he'll tell us about how much money he has in the bank ("25 sittin' on $25 mil."). Other times, he'll provide us with some background on his family dynamics ("I saw my parents split up right after the wedding."). He even shares details about his personal struggles ("I got some women that's living off me. Paid for their flights and hotels – I'm ashamed.")
He also enjoys sharing behind-the-scenes photos of his life on Instagram. And I'm not talkin' non-stop Photoshopped crud a la Beyonce. The 6 God posts authentic photos of himself while he's keeping his mom company in the kitchen, hanging with his buddies in the studio, and sipping on some wine with his dad. It's genuine, behind-the-scenes content. It's exactly what fans want to see.
For brands: When it comes to authenticity and transparency from the brand side, I love bringing up Everlane. On every product page on its ecommerce site, the brand breaks down what it costs to make that item. They share videos of the overseas factories where their products are made, too. Millennials love that shit. They like knowing what their consumer dollars are actually going toward. Employ this.
3. Tap into your hometown glory.
Drake is incredibly proud to be from Toronto. He'll tell anyone, anytime that all he cares about is money and the city that he's from (oh, and women). He even calls himself the "6 God," a colloquialism he derived from the 6s in the Toronto area codes 416 and 647. Drake vocally and visually supports all his local sports team, restaurateurs, politicians, models, you name it.
For brands: I'll tell you – Nearly every person I've ever met from Rhode Island has independently expressed some sort of affection for Narragansett Beer. The brand ties itself so much to being a product of New England, that people carry the sentiment with them wherever they end up, and spread the word to others. Their hometown glory has so much to do with the widespread success of the brand, and it's an awesome thing to see.
4. Express gratitude.
Drake often shouts out his family and friends in songs for their unconditional support throughout the years. His uncle would let him borrow a Lexus to drive around Toronto. His mother made a lot of sacrifices to raise him on her own. His friends helped him record songs in the bathroom when they were younger.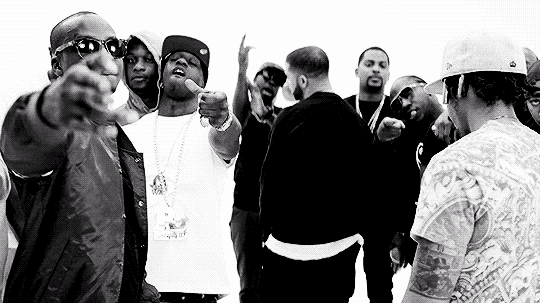 Now that Drake has the means to pay all his loved ones back, he most certainly does. Whether that entails providing a lavish lifestyle for his family, bailing his friends out of jail or lending his mellifluous voice to other people's songs, Drizzy is on it. He refuses to forget who was there for him on his rise to the top.
For brands: The easiest way to do this is to reward your most fervent fans and customers with perks. DSW's rewards program, for example, presents gift certificates to avid shoppers. Taco Bell sends a bunch of random swag to social media influencers to keep them tweeting about the brand. These are simple ways to give thanks to the people who know and love what you stand for.
5. Be Drake.
Duh. <3
Sigh. There's so much more we can learn from Drake beyond all that's been listed above. To name a few: Defend the integrity of your product; be loyal; acknowledge your shortcomings when necessary. This young man is a wise, wise soul.
I leave you now with this tiny nugget of confidence you should always carry around in your back pocket: "I'm just feeling like the throne is for the taking. Watch me take it."