source: 1dforlife93.tumblr.com
New York, I loved you. Part of me still does, sort of. New York is a city of firsts for me: where I drew my first breath as a living being; where I indulged in my first of many cries; where I had my first kiss in a dingy high school stairwell; and where I first began my obsession with Aubrey Graham as a 13-year-old girl.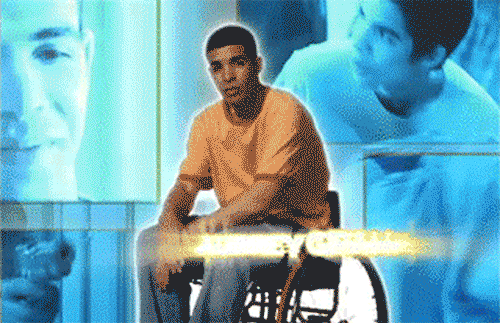 During my formative years in Brooklyn, I was invincible. Despite 9/11 and the terror it evoked, I had zero fear of the streets, the people, or the fast-paced lifestyle. In fact, I embraced all of New York's eccentricities. I felt like I owned the city.
When I left to Philadelphia for college, my mom decided to relocate to Ohio to be closer to her family. So, my foundation for a simple post-grad start in NYC was pretty much gone. Still, I knew I'd do whatever it took to end up back home after earning my degree.
Doing "whatever it took to end up back home" didn't work out so well. Upon graduating in 2010, I couldn't find a decent job in New York, in Philadelphia, or in any major east coast city. I applied to hundreds of places within a five-month span, but my B.A in Journalism didn't get me very far. I was forced to give in and move into my mom's basement in Cleveland. I left the east coast with a heavy heart and a strong sense of disappointment within myself.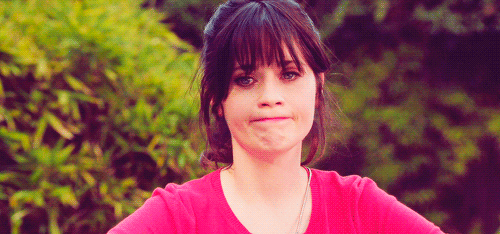 That said, life wasn't so terrible in Cleveland. I scored an awesome gig at a travel news publication, I made a few good friends, and I frequently explored all the trendy restaurants around the city. Oh, and my mom's basement? It actually turned out to be the shit: It was like a mini-studio apartment that came with all-you-can-eat home cooked meals and freshly laundered clothes. The icing on the cake was that I got to hang out with my best frenemy Sky [my niece, who is currently four going on 40] every day.
I should have cherished these blessings more than I did. But, I was too busy basking in FOMO as a result of seeing photos of my east coast friends living their amazing lives. They were going to fun dive bars and jamming out at fun concerts without me. They were working for cool companies, and making tons of money — well, at least that's how it seemed on social media. The more Fakebooking [you know what I'm talking about – that phenomenon where people only show off the good aspects of their lives online] I took in, the emptier I felt. I wasn't able to truly enjoy my time with family and friends in Ohio because I was so stuck on moving back to the east coast and becoming the next Mindy Kaling.
Meanwhile, my on/off again boyfriend since sophomore year of undergrad was attending pharmacy school in Nashville. He'd constantly bring up the idea of us moving to the same region and starting a life together. He wanted to settle in a slower-paced city that had a lot to offer in terms of entertainment and culture. For me, it was NYC or bust. I told him he could move with me, but that I couldn't let go of my dream of being a boss in New York. He considered it for a while, and ultimately decided that NYC was too much of a drastic move for him. That was that.
DO IT. DO IT. DO IT.
In 2013, I decided to just do it. I was going to quit my life in Cleveland, move to NYC, and mold myself into the Mindy Kaling I knew I could be. As a naive 24-year-old, I had visions of grandeur: Living in a fantastic lofted apartment on a tree-lined street in Brooklyn, wearing fashionable clothes that would land me on a cool fashion blog, and hitting up quirky establishments on the reg with friends.
So, I quit my job, packed my stuff and decided to give it a shot. I moved in with a Craigslist rando, and landed a job within five weeks at this innovative research company I had been following for a while. Most of my good friends from high school no longer lived in the city, but tons of acquaintances from college had transplanted there, so I had a solid network of people to hang with.
It only took two months for the stars to align.  And I did it all on my own. I felt incredible, like a hybrid of Blue Ivy + North West.
But, that didn't last long.
Slowly, I became aware of how much I had  romanticized New York. Everything I adored about my hometown had changed. The city no longer felt like an incredible melting pot of people seeking opportunity and helping each other out. In its place was a holy grail for post-grads from all over the country — a mecca where they could one-up each other about working 14-hour days; brag about how much rent they pay each month; and overanalyze the Instagram-worthiness of their photos.
What was most difficult, however, was actually living in the city. Over the next three years, I'd bounce around from apartment to apartment in a pathetic flurry of shambles. Just when I thought a situation couldn't get any worse, it did. Here's what I went through:
I started out in Sunnyside with the aforementioned Craigslist rando. She had two cats, which she promised acted more like dogs, and she insisted that I would never see them. What she failed to mention was that she didn't like to clean up after her pets. The litter box would remain untouched for weeks at a time, so the poor animals would poop and pee all over the floor. It would take her days to clean that up, too. There was cat hair all over the place, making it virtually impossible to sit anywhere or use anything without getting cat hair on or in your body. I was disgusted, and left after two months.
Next, I ended up in a great apartment in Harlem with two young women [Craigslist, again]. Things were cool at first, but I quickly noticed that one of the girls was oddly aggressive, and that her boyfriend unofficially lived with us. One night, she beat the living crap out of him because he drank too much during an outing with coworkers and this displeased her. As he cried loudly and tried to dodge her kicks and punches, I listened from my bedroom – wondering if I should call the police.
Months later, she tried to attack our other roommate after a house meeting we arranged to calmly discuss her boyfriend unofficially living with us and not paying utilities. She flipped out, cursed like nothing I had ever seen and tried to jump the other roommate. I was in absolute shock that I was living with such an unstable person.
Soon after that fight went down, the normal roommate and I found a descriptive news article online about the aggro roomie. Apparently, this girl had committed a serious crime years prior and was held in a maximum security facility for a bit. The landlords found out about her legal issues, too, and shit went down. They apologized profusely to the two of us for not vetting this woman properly, but the damage was pretty much done.
THE INFESTATION, THE ASSAULT
Finally, I felt I needed to take a break from all of the crazy. I decided to take a step toward making my visions of grandeur a reality. I moved into an expensive apartment in an "up-and-coming" Brooklyn neighborhood.
Unfortunately, two weeks into living there, I found that the place was infested with mice. When I say infested, I mean: I woke up one morning and there were mouse droppings in my bed; and when I pushed back the bathroom curtain three days later to take a shower, I found a dead mouse in the tub. They were everywhere. My roommate wasn't bothered by the mice, so she didn't do much to keep them away. This resulted in even more of them finding refuge in our apartment.
To say the very least, I had intense anxiety about being in that place.  I stayed at work each night for as long as possible to avoid going home. I spent entire weekends at either my friend's apartment or my cousin's house in the suburbs, so I wouldn't have to deal with the vermin. I'm forever thankful to them for being so kind and supportive.
But you know how Murphy's Law goes, right? Everything that can go wrong, will go wrong. [At this point, we should just call it Stephanie's Law.] In November of 2014, I was assaulted a block from home. I was walking alone around midnight when a guy came up behind me, grabbed me, and I had to fight for myself. Thankfully, I walked away with just a few scratches on my right sholder, but my sense of security was gone. In a matter of three short minutes, every positive feeling I had ever felt about my hometown dissipated.
I decided to cut my losses with that trendy, "up-and-coming" neighborhood. I moved to a more family-oriented location in Astoria with a guy in his mid-30s. He was a private music teacher and a waiter on the side. Homeboy was a clean freak, and his life seemed to be in order. Perfect. That is, until the day I moved in. The moment I finished hanging my clothes in the closet, he sat me on the couch to tell me about his serious health issues. He explained that six months prior he experienced a heart attack, a stroke and a seizure at his place of work … all due to his seven-year cocaine addiction and chronic alcoholism.
Things got even stranger when I found him one day sitting alone on the couch bawling his eyes out [after I had only lived there for about … oh, three weeks]. He straight-up looked me in the eye with his tear-stained face, and told me, "You're the best thing that's ever happened to me. You're my only sense of stability during a difficult time. Thank you for being amazing." Yikes.
Just when I thought things couldn't get worse, they sure enough did. A couple weeks later, this very troubled man woke me up at 6 a.m. to tell me that he emailed a suicide note to his mom because he wanted attention. I felt terrible for the guy, but I wasn't equipped to handle these issues. I suggested he find professional help.
The best part of it all, though, was when I found out he was lying about being employed. While I was paying him for rent and utilities, nothing was actually getting paid. It was time for me to move out yet again.
I searched everywhere for studio apartments, but I couldn't find anything decent for less than $1,500 – which was even a stretch for me budget-wise. I thought of the next best thing: living with teachers. If they were good enough to mold the minds of our youth, according to the NYC Department of Education, they surely must have been good enough for me. So, I moved into an apartment in Harlem with two schoolteachers who were employed, drug-free, fearful of mice and overall pretty normal. In fact, one of the girls turned out to be so amazing, I will forever see her as my sister from another mister.
However, the walls in this converted apartment were paper thin. Every single night, I'd hear everything from arguments with siblings to personal conversations with parents to intimate moments with partners. Plus, there'd be overnight guests in the living room about 65% of the time. While it was nice getting to meet new folks, the constant influx of strangers constantly entering and leaving the apartment added a layer of discomfort in what was meant to be a place of relaxation.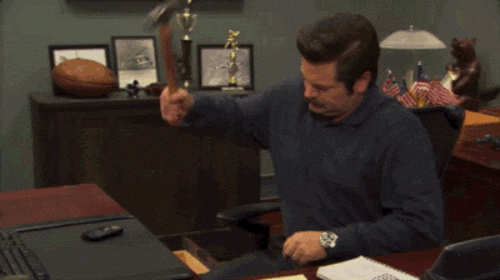 One night, in November of 2015, I was laying in bed as yet another loud, uncomfortable interaction penetrated through my earplugs. I broke down, and began sobbing uncontrollably. It struck me like a lightning bolt: This was my life at 27. I was a young woman nearing 30 who outwardly seemed to have her life together, but who actually lived in a state of turmoil.
The Epiphany
I had romanticized my hometown so much while I was in Philly and Cleveland, and being back wasn't living up to my expectations. I abhorred everything about NYC: strangers trying to make conversation on crowded trains, dudes harassing me on street corners, being stressed out 24/7, and the unpleasant quirks that came with having roommates, among other things.
For three years, I ran around trying to assemble all of these pieces into a puzzle that didn't fit. Yet for some reason, the idea of leaving the city made me feel like a quitter, so I couldn't just move. I had a pretty cool job at an amazing startup, and I was scared shitless that I wouldn't find anything remotely close to that in another city. I decided I would stick it out for as long as possible.
A few days after my breakdown, though, I was sitting at work when it began pouring rain outside. I looked out the window, and a warm light radiating from the adjacent building caught my eye. Something as simple as that amber-colored light fixture made me nostalgic for something I'd never experienced. I yearned for warmth and coziness in a home of my very own; a place that would invoke feelings of permanence rather than ephemeralness. I coveted a clean, safe space that would incite me to cozy up with a glass of wine and a good book on rainy days; and that would inspire me to cook fresh, elaborate meals on summer nights.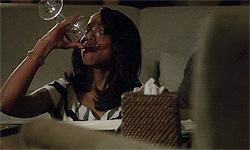 That day, it hit me that: 1.) I wasn't going to find that level of comfort in New York unless I somehow became a software engineer, Beyonce or a wolf of Wall Street, and 2.) Deciding to leave the city would not make me a quitter. Rather, my decision was reflective of an incredibly brave woman. I fought a valiant battle [channeling my inner Arya Stark and all], proving to myself that I am capable of tackling just about any challenge. It takes a lot of bravery to rework your goals/dreams into something feasible when Plan A doesn't work out as expected.
I recently reread "The Social Animal"—one of my favorite books by David Brooks—and was struck by these words: "Cities have become the career dressing room for young adults. They have become the place where people go in their twenties to try on different identifies. Then, once they know who they are, they leave." That sums it up for me. I'm leaving New York with a solid sense of identity and self-confidence that I didn't have before.
Sunshine?
That was all it took. I made an internal commitment to leave New York, and I thought about what next. At this point, my boyfriend had long graduated from pharmacy school, and was living in sunny south Florida. I was making trips down at least twice a month to spend time with him. Through all of the bullshit I had endured, these mini breaks with the guy I love [in a town that feels so zen] were the calm to my chaos. I analyzed it: Living closer to him would make me happier, living in a place where people aren't anxiety-ridden all the time would make me happier, living by the beach and getting to do yoga outside each day would make me happier; and being able to afford my own place on a decent salary would make me happier.
And so it is: Florida. But what about cash money? One of my biggest reservations about leaving NY involved finding a job that made me feel fulfilled. So, I made a list of my favorite aspects of positions I'd held: implementing ideas, writing, research, data analysis, and identifying millennial and travel marketing trends. I figured that a marketing role in the travel space would be ideal, so that's what I went after. I randomly emailed my dream organization on a whim, and a month later, they replied asking me to formally apply for a position. A month after that, I received a job offer – and I couldn't be more excited about this new opportunity in the City of Palms. While I won't end up being the next Mindy Kaling, I have a decent shot at becoming a real-life Leslie Knope – which is just as great to me.
Onward & Upward
Though I am leaving my hometown with a newfound sense of self and strength, I'm also departing with a feeling of detachment. I no longer see New York as home, but rather as a foreign city I don't know as well as I thought I did. I'm not sad or angry about the way things played out, but I do hope I can one day learn to cherish the city again. They say distance makes the heart grow fonder, so perhaps my departure will seep a bit of admiration back into my heart.
Either way, I'll forever be thankful for the lessons learned, friendships made and the great career opportunities.
And with that – on to the next one.