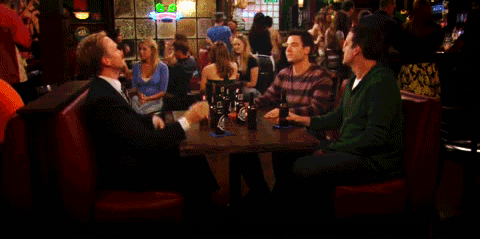 Once again, TV has deceived us. Once you reach adulthood, friendship is nothing like what you see on "Friends," "How I Met Your Mother," or even "Orange is the New Black" [Taystee + Poussey + Black Cindy + Suzanne 4eva].
You don't just sit around and sip coffee/beer with your pals all day at the local coffee house/bar/prison.
I learned this pretty quickly after I graduated from college and moved to Ohio. I was super bummed because I was having trouble forming solid relationships outside of my family. I would go to work, go to my grandma's house to crush some delicious food, and then head home. Every. Single. Day. And what I saw on Facebook exacerbated it all: I would feel even worse about my friendless life when I saw photos of my East Coast pals going to concerts and enjoying happy hours together.